The integrumPMS package by AVQuest
An All-in-1 low cost solution for hoteliers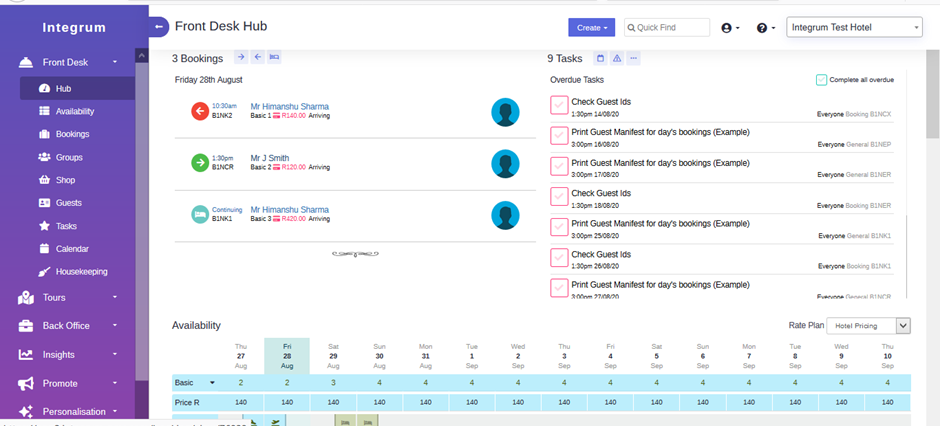 The integrum package by AVQuest includes a wide-range of integrated systems designed to help hoteliers automate their day to day tasks as well as provide enhanced features and analytics that will help them grow their revenues.
The solution includes
A Property Management System
A built-in Channel Manager
A Website Booking Engine for commission free direct bookings from your website with options to use coupon promotions and engage in tours.
An automated OTA payments system
A multi-site solution allowing you to manage all aspects of your operation for your properties from a single login
An analytics reporting solution
Automatic Invoicing Options
A revenue management reporting solution
Automated smart tasks solutions offering extensive personalization options
Automated surveys and email communication with guests
Text delivery and reporting solutions
An online learning academy
The integrumPMS package by AVQuest is an excellent solution supporting Hotels, Serviced Apartments and Hostels in their quest to enhance the guest experience, improve revenues and reduce costs.